Terms and Conditions
Welcome to our website. If you continue to browse and use this website, you are agreeing to comply with and be bound by the following terms and conditions of use, which together with our privacy policy govern Redcliffe Imaging Limited's relationship with you in relation to this website. If you disagree with any part of these terms and conditions, please do not use our website.
The term 'Redcliffe Imaging' or 'us' or 'we' refers to the owner of the website whose registered office is 21 Dragon Court, Crofts End Road, Bristol BS5 7XX. Our company registration number is 1661846, Bristol. The term 'you' refers to the user or viewer of our website.
The use of this website is subject to the following terms of use:
The content of the pages of this website is for your general information and use only. It is subject to change without notice.
This website uses cookies to monitor browsing preferences. If you do allow cookies to be used, the following personal information may be stored by us: your name, address and email address.
Neither we nor any third parties provide any warranty or guarantee as to the accuracy, timeliness, performance, completeness or suitability of the information and materials found or offered on this website for any particular purpose. You acknowledge that such information and materials may contain inaccuracies or errors and we expressly exclude liability for any such inaccuracies or errors to the fullest extent permitted by law.
Your use of any information or materials on this website is entirely at your own risk, for which we shall not be liable. It shall be your own responsibility to ensure that any products, services or information available through this website meet your specific requirements.
This website contains material which is owned by or licensed to us. This material includes, but is not limited to, the design, layout, look, appearance and graphics. Reproduction is prohibited other than in accordance with the copyright notice, which forms part of these terms and conditions.
All trademarks reproduced in this website, which are not the property of, or licensed to the operator, are acknowledged on the website.
Unauthorised use of this website may give rise to a claim for damages and/or be a criminal offence.
From time to time, this website may also include links to other websites. These links are provided for your convenience to provide further information. They do not signify that we endorse the website(s). We have no responsibility for the content of the linked website(s).
Your use of this website and any dispute arising out of such use of the website is subject to the laws of England, Northern Ireland, Scotland and Wales.
Copyright
Copyright is a set of exclusive rights granted to you, the creator of an original image or artwork. Copyright includes the right for you to print, copy, distribute and adapt your work. So when you create an image or an artwork then copyright automatically exists in that work and it belongs to you. Images are protected for the lifetime of the creator, e.g. the artist or photographer, and for 70 years after his or her death.
Using the greeting card design tool and card printing services means agreeing to the terms outlined below:
By uploading or saving a design you have the full rights to use that image or artwork.
You hold the rights to commercially reproduce this image or artwork.
You understand that infringement of copyright is illegal. If you have any doubt as to the legal ownership of a design you should check with the rightful owner that you are able to use the design before uploading.
You understand that Redcliffe Imaging Ltd act under your instructions and is not obligated in any way to check or confirm the legal use of reproducing any image or artwork.
You agree to indemnify Redcliffe Imaging Ltd against all costs, claims and demands made as a result of any copyright infringement.
Images aren't free to use just because they're online – you need to get permission to use them. Infringement of copyright may result in monetary damages, lawsuits, costly legal fees and under some circumstances, criminal charges.
Prices
All prices quoted include VAT. Delivery charges are based on the weight of each order. Prices quoted for graphics are subject to sight of the artwork, we reserve the right to requote for work where retouching, scanning or artwork amendments are required. Where a guaranteed deadline has been agreed, subject to artwork received by a specific time, we reserve the right to requote if the artwork is not received by the agreed time. No print work will commence without client approval being given.
Payment
We accept payment by the following methods - all major credit and debit cards (except American Express), PayPal and BACS payments.
We are happy to set up 30 day accounts for clients wishing to use Redcliffe Imaging's service regularly. We would require at least 2 credit references from suppliers prior to giving you an account. You can request an account application form by emailing us or telephone 0117 952 0105.
Delivery
We offer a professional delivery and tracking service using Parcelforce, Royal Mail and UPS. To help us ensure your order delivery arrives safely and on time we require a full delivery address including postcode, the name of the recipient and a contact telephone number. You will be emailed with a confirmation of the delivery address details and a tracking number to monitor the progress of the delivery and view "proof of delivery" details.
In the unlikely events of goods being received damaged in transit, please ensure the recipient signs for the goods as "damaged".
Cancellation Rights and Returns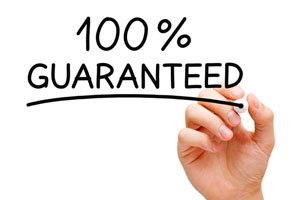 Redcliffe Imaging takes pride in producing only the best quality card prints.
For this reason, you can order confidently knowing we offer a 30 Day 100% Money Back Guarantee.
If contacted within 30 days of the original order date, Redcliffe Imaging will either replace or refund any print or product that is deemed unsatisfactory by the customer; except in the cases when Redcliffe Imaging expresses concern to the customer over image quality issues such as poor resolution or potential tonal problems with the image prior to printing.
Complaints Procedures
We take great pride in all the work we produce and have a thorough understanding of the materials and systems we use. This ensures that we receive a mimimal level of complaints in relation to the number of orders we handle.
Should you experience any problem or difficulties then please use our Contact Form or call Thomas Chard, telephone 0117 952 0105. We will do our utmost to resolve any problem to your satisfaction.