How You Can Benefit From Using Facebook
A Great Way To Keep In Contact With People Who Show Interest In Your Work

Facebook says it now has over 1 billion people using the site each month, with over 665 million active users each day. This makes it one of the most powerful marketing tools any self publishing artist or photographer can use. When you have a strong presence on Facebook, your business is part of these conversations and has access to the most powerful kind of word-of-mouth marketing — recommendations between friends.
Facebook Fan Pages
If you currently have a personal Facebook account, you probably do not want to mix your personal account with your business account. Facebook does not allow multiple accounts per user, but they do allow multiple Fan Pages per user. A Fan Page is a page that is dedicated to a specific person or group of people. You can create a Fan Page, dedicate it to your business, and use it to communicate with your market. Most importantly, fans can simply click "Like" to be connected with business pages. No cumbersome friend requests needed.
Since Facebook is an authority site, Fan Pages naturally rank high in the search engines. So, when someone searches for your business using a search engine, your Fan Page will most likely appear at the top of the search engine results. This is very important, especially if you are unfamiliar with optimising your main website for the search engines.
A Facebook Page about your work as a self publishing artist or photographer is a great place to get exposure, over 10 million people become fans of Facebook Pages every day. When people "fan" your Page, their friends see it and your brand spreads organically. With a little extra work using HTML you can have a custom Page with many extra features.
Another benefit of creating a Facebook Page for you business is that a Fan Page encourages discussion and interaction. Your Fan Page can easily become the only market research tool your business will ever need! You will be able to obtain feedback from existing customers, learn about objections, and craft your marketing plan around the information you collect from your Fan Page.

See Redcliffe Imaging's Facebook Page here
Facebook Advertising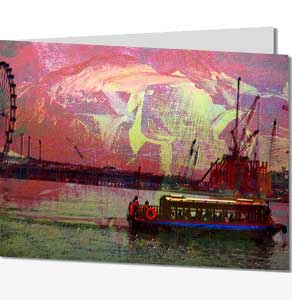 Using Facebook Advertising, you can place your advertisements in front of those people checking their messages. In fact, you can even set your advertisements so they only appear in front of your target market.
Facebook Advertising comes in two forms. First, there is the CPC model (cost-per-click). Using the CPC model, you will only pay for the advertising when a Facebook user clicks your advertisement. Then, there is the CPM model (cost-per-thousand impressions). Using the CPM model, you pay for every thousand times your advertisement is displayed.
The Facebook Advertising model you choose to use should depend on the your goal of your advertising plan. When you want to drive targeted traffic to your website or landing page, you should use the CPC model. If you want to get massive exposure to your business and its brand, the CPM model would probably work best for you. Since you are not forced to use one model exclusively, you should test both models until you find the model that works best for your advertising efforts.
Be Sure To Stay Active And Interact With The Facebook Community
The only way to get the most out of Facebook is to stay active and interact with the community. A Fan Page that has not been updated in weeks is as useless as not having one at all. Do not be shy! Participate in the conversation. The people you build a relationship with today could become your customers tomorrow.
We received the cards today - amazing service, thank you. They are great quality and really add to our line of existing products. I am sure they will go down well with retailers and customers alike - The McKelvie Candle Company
For more information or advice on any of our card printing services please call Adrian or Thomas on 0117 952 0105.